Alpine hikes, nature walks, hut-to-hut treks, snow-shoeing, walking holidays. Discover the stunning scenery and natural history of the Swiss mountains with a qualified Mountain Leader.
Whether you're an experienced hiker or just starting out... A newcomer to the Swiss mountains or an old hand keen to explore new alpine areas beyond the tourist trails...

If you'd like to experience more than just the path at your feet. Combine healthy physical exercise with discovery of an inspiring natural environment. Or simply switch off from day-to-day stresses and enjoy the calm of mountain scenery in the company of like-minded people.

Then join me for a guided hike, summer or winter – in English, en français, auf Deutsch. For a day, weekend, long weekend or full week.

I look forward to sharing my passion for the Swiss mountains with you!

Coming up soon...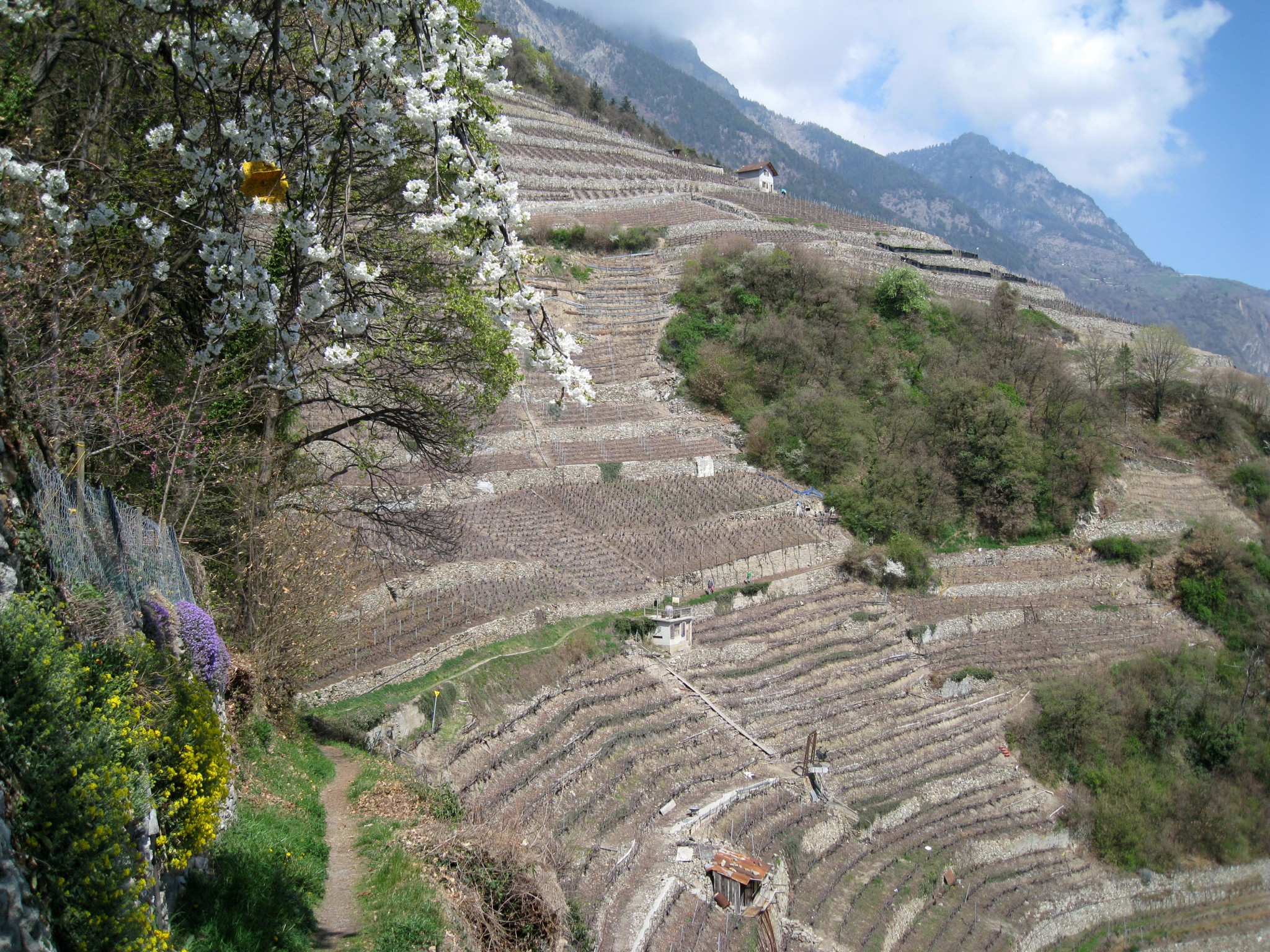 Sunday 28 April
Fully–Les Follatères circuit*/**
Spring walk from Fully village on a circuit taking us via steep vineyards into the Follatères nature reserve. Long views of the Valais and an… Read More »
Sunday 19 May
Narcissi in bloom… Les Pléiades circuit*
A circular walk, starting with panoramic views over the lake, and taking us through wide meadows of narcissi. We also explore the Tenasses marshland with… Read More »
Sunday 2 June
Eggerberg–Mund–Brig***
A scenic traverse on the sunny side of the Valais with its rare flora and long views of the Alps and the Rhône valley. We… Read More »
Guided hikes
Check out the choice of forthcoming tours!
• Relaxing or challenging hikes through forests and meadows, past idyllic mountain lakes, over passes or up to spectacular peaks.
• Hut-to-hut treks through breath-taking alpine scenery.
• Theme walks:
• Discovering Switzerland's rich alpine flora and fauna.
• Exploring the geology and formation of the Alps, rocks and glaciers.
• Delving into the secrets of an alpine region's history, culture and people.
• Retracing the historic footsteps of anglophones in the Alps: scientists, mountaineers, naturalists, artists, travellers.
• Hotel-based hiking weeks, exploring areas of natural beauty in the Grisons or Valais.
• Snow-shoeing through magical winter landscapes, with a warming fondue to complete the day.
• For businesses, tailor-made workshops, seminars and team-building in a mountain setting.
Contact
Contact me for current offers and programme details.
Data privacy and legal notice

In using this website, you acknowledge that you have read and agree to be bound by the terms of my Privacy Policy and Legal Notice.
Sarah Clark
Mountain Leader
Swiss Mountain Guides Association


48 chemin de Champ-Rond
1010 Lausanne
Switzerland
Phone: +41 79 342 7826